September hasn't been particularly adventurous for me, as this is the month where we all probably realise that not much time is left till the new year starts, and we have still so much to do! Hence, my goal for the blog is to keep 1 post per week, and then hopefully, once other pending items are completed, I can resume writing and creating more content. I hope you've had a great month and are having a productive October so far!
ME AND A LADYBIRD
We are still having a possibility to work from home, and we aren't returning to the office at least by the end of the year, however, I tend to go to the office once a week to see my dear colleagues, have lunch together, if possible, and catch up on the latest office life updates. So, I took a selfie one day to have a memory of those warm fall mornings, which are so, so nice. You need a light jacket, but the morning breeze is cozy, the sun is shining and the trees are turning into the most beautiful colours of red and yellow. Also, on one of those warmer days, a little ladybird decided to visit me. I heard ladybirds are a symbol of luck – fingers crossed!
FRUITS AND VEGETABLES
September month has been one more of those months where we could still get mangos and figs. Those fruits are not usual fruits for the area I live in, so I'm not sure whether it's still a season somewhere that somehow we have lots of them in September, but I see theme everywhere – naturally, I eat a lot of them! I also made sure to have bananas in my kitchen, they are so great to have a snack, to add to a smoothie or use as a topping for the morning oatmeal. One more thing. Winter season is close, so make sure to add vitamin C intake to your diet. I started adding lemon to the salads and any other dishes where appropriate, as well as drinking vitamin C daily (heh, but there are days where I forget about it!).
TV SERIES
I'm not someone who is into TV series, but somehow after a long day of working and studying, I enjoy something light to unwind, and then I came across a TV show 'Selling Sunset'. This was and still is my treat before sleep. The show is about the elite real estate brokers at The Oppenheim Group who sell the luxe life to affluent buyers in LA. We can admire the beautiful LA views, stunning homes and see the sneak peaks of the real estate agents' lives. Personally for me, I especially enjoy seeing those women on top of their lives while staying in an incredible shape (some of them are around 40 years old and look absolutely gorgeous!). Watching those women being such boss babes, makes me wake up the next morning and work on my goals without any excuses. So, if you want to watch something light, and you can keep up with the drama (which is on the show, of course), maybe this show would be a great watch for you, too.
The next TV show that I watched some time in spring, and from time to time watch now again, is 'Money Heist'. This show is about an unusual group of robbers who attempt to carry out the most perfect robbery in Spanish history, and I particularly like how the plot line evolves around the robbery along with the personal lives of the main characters. Even though some aspects may be predicted, I find this show to be light, interesting and fresh. If you like fast paced, action TV shows, this one may be for you. I would though say that the first 2 seasons are probably the best.
Those would be the moments to remember for the month of September! I wish you all a very lovely and productive week! Let's make it a good one!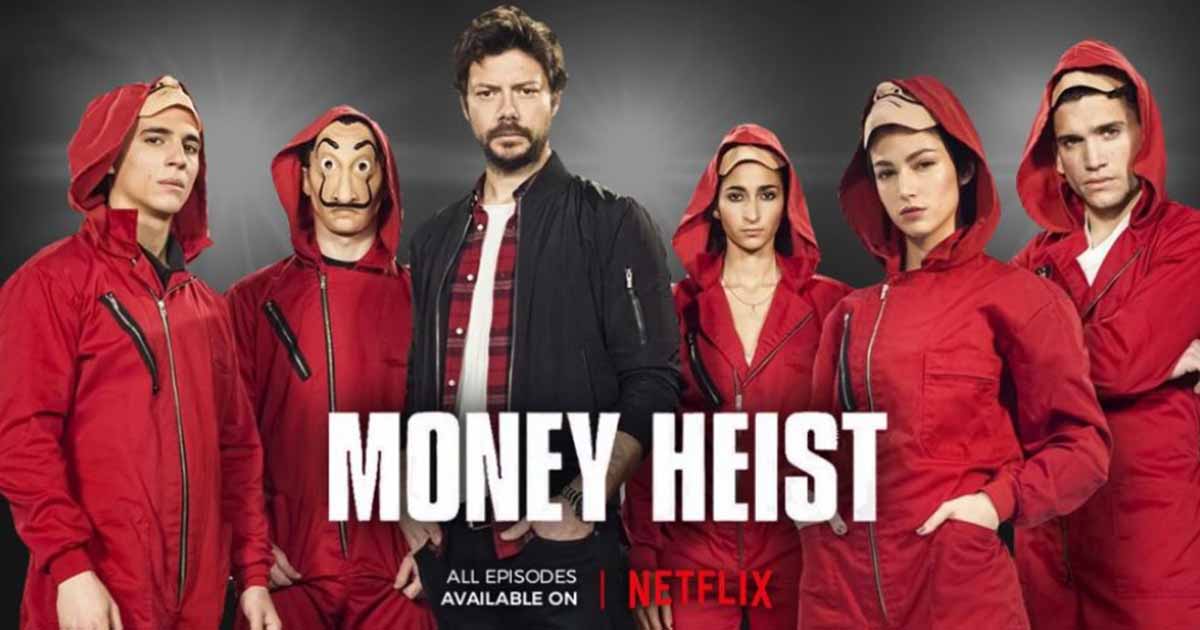 QUOTE OF THE MONTH
Without passion, you don't have energy. Without energy, you have nothing. – W. Buffett
---
With love, Loreta